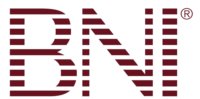 Gregg Sutter is an active BNI Member. BNI understands the importance of the ethical concerns governing certain professions.
BNI Rules can differ by location, as such, BNI requires its members to uphold the rules of their profession, so as to not to violate the professional's ethical obligations.
I have worked with these personally and recommend the BNI members listed here in their areas of expertise.
| | | | |
| --- | --- | --- | --- |
| Contact | Profession | Company | Call Today |
| Chris Agenter | Merchant Services | Vantiv | 513-258-7290 |
| Tom Armstrong | Home Inspector | A Pro Inspections | 513-504-2015 |
| Emmi Abel-Rutter | Gifts/Incentives | Cutco Cutlery | 513-687-0635 |
| Sheri Adkins | Title Services | Allquest Title | 513-563-0199 |
| Deborah Burkardt | Nutritional Suppliments | DJB Enterprises | 513-900-8382 |
| Kay Battle | Alternative Lending | Common Sense Capitol Solutions | 513-570-5777 |
| Eric Christianson | Medicare / Medicad | Christianson Health Brokers | 513-375-6656 |
| Donald Boling | Carpet Cleaning/Hardwood Restoration | Olmec Reflections | 513-817-1700 |
| Jordan D'Addario | Attorney – Family | Tibbs Law Firm | 513-793-7544 |
| Eric Bonney | CPA | Brixley & Meyer, Inc. | 513-752-8350 |
| Jane Eggerding | Insurance-Life, Annuity, Disability | Jane Eggerding Insurance | 513-459-2557 |
| Max Elkus | Promotional Products | 5 Star Promotional Marketing | 513-300-2072 |
| Mike Essig | Banner & Signs | Marketing | 513-753-5600 |
| Joe Faisant | Business Advisor | B2B CFO | 513-262-4050 |
| Zach Bundt | Painter – Residential | Color By Design | 513-549-0348 |
| Mary Beth Gallina | Banker | First Financial Bank | 513-603-4003 |
| Emily Gilmartin | Print Advertising | N2 Publishing | 513-673-8336 |
| John Carter | Pet Boarding | Camp Bow Wow | 513-417-6399 |
| Kristin Crowley | Cosmetics – Skin Care | EVER Skincare | 917-509-2256 |
| Thomas Edney | Insurance – P & C | Steffey Hatoway Insurance | 513-275-5700 |
| Jim Humphries | Mortgage Lending | American Mortgage | 513-452-4121 |
| Omari Kittrell | Reformer Pilates Trainer | Optimo Health and Wellness | 513-413-9268 |
| Madison Edwards | Auto Glass | Glass America | 513-383-8460 |
| Melody Rainville | Locksmith | Lang's Locks | 513-860-0222 |
| Chris Lee | Bookkeeping Service | Harvest Bookkeeping | 513-444-2111 |
| Dr. TJ Lonergan | Medical Services | Impact Health & Spine Centers | 513-943-1139 |
| Robin Greenlee | Commercial Cleaning | Gwen's Gleam | 513-276-5294 |
| Clinton Griffith | Health Insurance | US Health Advisors | 614-915-6397 |
| Gina Gunderson | Printer | Daubenmire Printing Innovations | 513-425-7223 |
| Mark Murtland | HVAC | Murtland's Heating & Cooling | 513-582-5155 |
| Gabriela Hammond | Wedding Arches | Great Vine Designs | 513-578-8003 |
| Eric Overbey | Electrician | CEO Electric Services LLC | 513-834-0383 |
| Steve Pollak | Information Technology | Computer Xpress | 513-844-8324 |
| Ron Harper | Videographer | Videos On Your Website | 513-477-5175 |
| Aruna Ramamurthy | Medical Massage | Therapeutic Medical Massage | 513-256-2697 |
| Shri (Prasad) Rao | Hormone Specialist & Internist | Ageless Integrated Medicine | 513-880-4240 |
| Gary Rasmussen | Commercial Insurance | Rasmussen Agency of Farmers Insurance | 513-445-5045 |
| Beverly Richards | Website Hosting & Design | LDR Design Agency | 513-926-9560 x102 |
| Deana Hayes | Home Warranty | Old Republic Home | 513-305-9179 |
| David Robertson | Estate Attorney | Robertson & Associates LLC | 513-563-6161 |
| Carlos Sanchez | Roofer | Continental Roof Co. LLC | 513-847-4856 |
| David Scutt | Travel Agent | Cruise Holidays of Mason | 513-459-7795 |
| Krista Silz | Photographer | Cincy Photo Pro | 513-324-4206 |
| Dr. Phillip Lance | Dentistry | Miami Valley Smiles | 614-578-4206 |
| Kevin Lawler | Medical Products | Beemer Group | 937-689-2520 |
| Bill Lee | Commercial Real Estate | Keller Williams Realty | 937-474-9395 |
| Morgan Mangold | Flooring | Carpetland One | 513-772-3456 |
| Jeff Moore | Online Marketing | OneCom Media & Marketing | 888-859-3274 |
| Jen Morand | Non-Profit Organization | The Dragonfly Foundation | 513-494-6474 |
| Michael Myers | Handyman | Home Manager | 844-575-4663 |
| Hannah Patterson | Payroll | Paycom | 716-908-6824 |
| Jim Phelan | Sales/Training/Consulting | Maximizing Results, LLC | 404-805-7380 |
| Christopher Phelps | Water Purification | Olympic Water Treatment | 513-683-2332 |
| Joe Poye | Food/Beverages Restaurant | Johnny's Italian Steakhouse | 501-908-3848 |
| Jenny Sanchez | Health Consultant | Oasis Senior Advisors | 513-266-2148 |
| Nathan Sernoffsky | Tutoring | Tutor Doctor | 513-217-9792 |
| Doug Smith | Digital | Driven Media Solutions | 513-535-9123 |
| Joe Stewart | Automotive Repair | Danco | 513-742-5200 |
| Steve Telford | Telecommunications Consulting | Schooley Mitchell | 513-745-9234 |
| Jason Truesdale | Landscaping Services | Fidelis Property Aesthetics LLC | 567-356-1198 |
| Shannon Villalba | Business Attorney | The Villalba Firm LLC | 513-889-8257 |
| Linda Weil | Automotive Body | M&G Body Shop | 513-851-9056 |
| Pam Wherle | Damage Restoration | Restoration 1 | 800-835-4802 |
| Carly Willford | Essential Oils | Young Living Essential Oils | 513-939-9295 |
| Megan Williams | Energy Services | ACN/Flash Wireless | 513-342-5055 |
If you are interested in being added to my Vendor Listing, please give me a call. Let's Talk. 513.404.3920